Looks like the brake master cylinders are both the same as alot of Honda road bikes of the time. The race results were saying the RS125s were pulling 144mph down the fastest straight.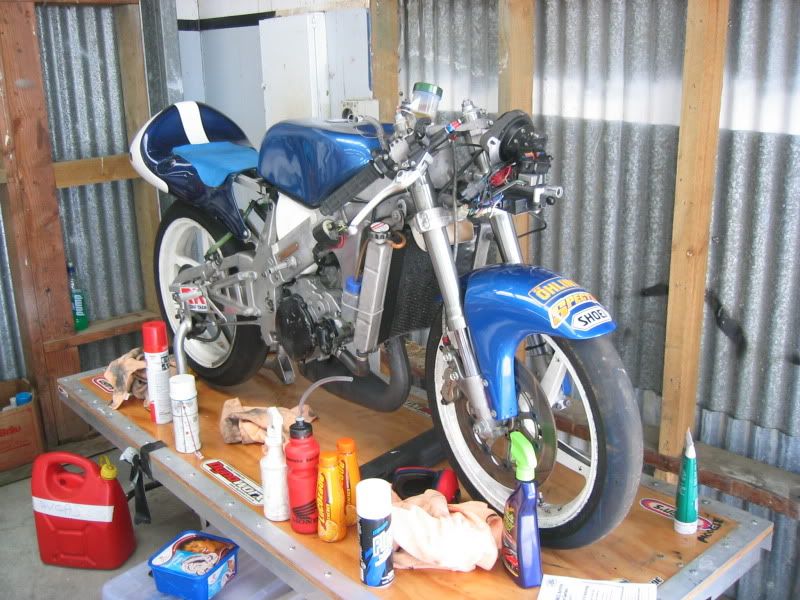 _________________

After years of moaning about immigrants now i am one...

Radiator looks very similar to the NSR one. You can see the ram air duct poking over the top of the rad too.